U.S. Patent Number:
4,344,424
Patented: August 17, 1982
to
L. L. Barmby
Colitz Catchphrase:
"The most popular New Year's resolution is to lose weight. I have not yet tried this one, but I do not see how it could miss."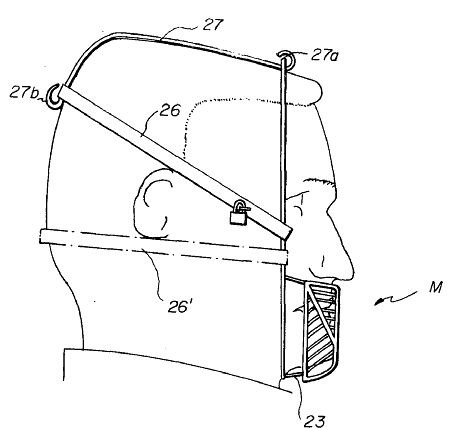 ABSTRACT
An anti-eating face mask which includes a cup-shaped member conforming to the shape of the mouth and chin area of the user, together with hoop member and straps detachably engageable with a user's head for mounting the cup-shaped member in overlying relationship with the user's mouth and chin area under the nose thereby preventing the ingestion of food by the user.