U.S. Patent Number:
5,523,741
Patented: June 4, 1996
to
T. CANE
Colitz Catchphrase:
"This patent application received a Christmas present, a prompt allowance. There was not a lot of prior art on the elf detectors."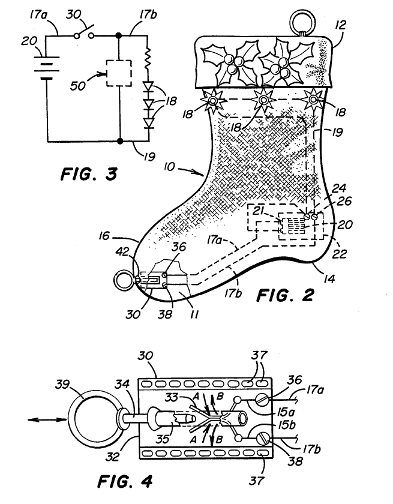 ABSTRACT
A children's Christmas Stocking device useful for visually signalling the arrival of Santa Claus by illuminating an externally visable light source having a power source located within said device.