U.S. Patent Number:
221,855
Patented: Nov. 18, 1879
to
B.B. OPPENHEIMER
Colitz Catchphrase:
"The construction of tall buildings a century to more ago spawned new technologies
including the Otis elevator and the Oppenheimer fire escape."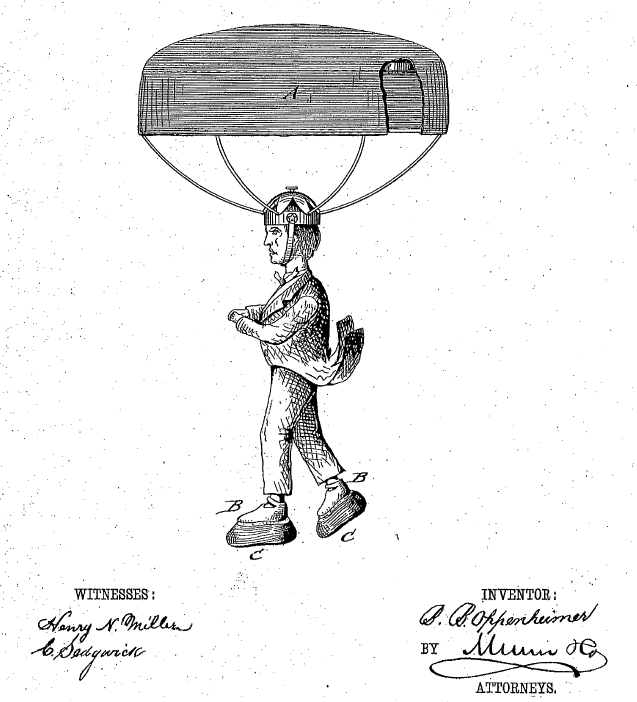 ABSTRACT
This invention relates to an improved fire-escape or safety device, by which a person may safely jump out of the window of a burning building from any height, and land, with out injury and without the least damage, on the ground.