U.S. Patent Number:
737,371
Patented: Aug. 25, 1903
to
J.J. DU KET
Colitz Catchphrase:
"This invention required the wearer to balance a lighted candle on his head. Ouch!
Happy Halloween"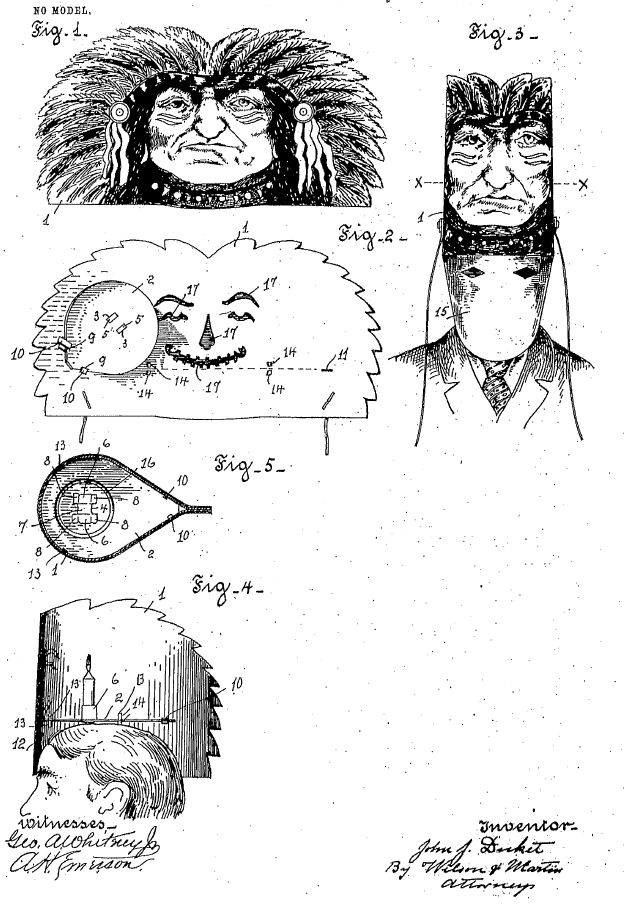 ABSTRACT
The invention relates to a jack-o'-lantern helmet, and has for its object to provide a simple and inexpensive device of the kind that may be worn on the head in parades, masquerades, and the like.