U.S. Patent Number:
Des. 134,162
Patented: June. 3, 1942
to
EDWARD GROSSMAN
Colitz Catchphrase:
"Technologies for the 1940's is of diminished significance in this millennium. How many
of our younger readers know the function of this cuspidor or the humor of this design?"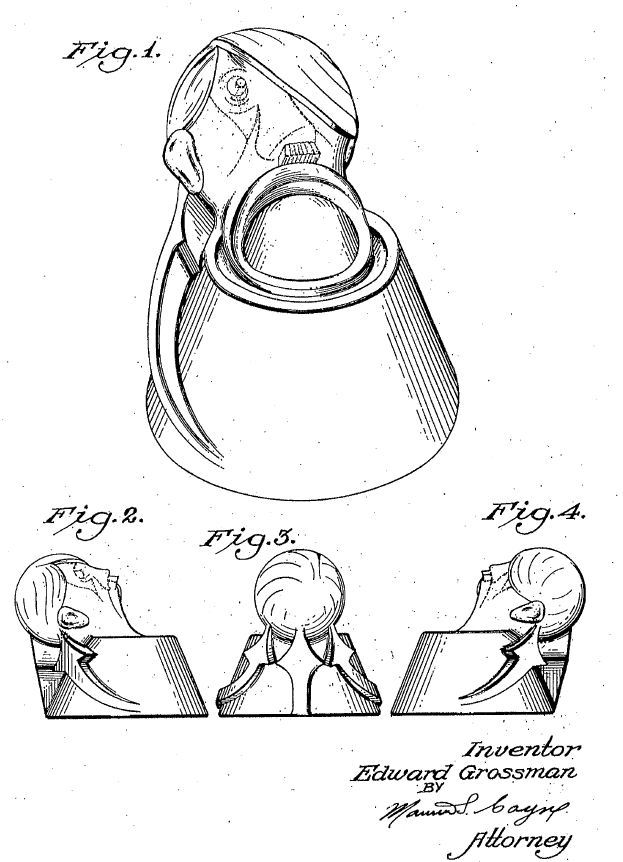 ABSTRACT
A new, original and ornamnetla design for a Cuspidor or Similar Article.